After the success of the first limited edition of METAXA 7 STARS by LOVEGREECE, the House of Metaxa renews its partnership with the all-Greek contemporary brand LOVEGREECE.
Arnaud Collas, International Marketing Director of the House of Metaxa explains: "The first edition of METAXA 7 STARS by LOVEGREECE seduced travellers with a creative design associating two genuine Greek brands. This year, we decided to continue to explore the Greek roots that link METAXA and LOVEGREECE".
George Hatzizahariou founder of LOVEGREECE, describes the success of this cobranding as: "The first ever collaboration between an established Greek brand and a new Greek Fashion brand. It began a new relationship between know-how and creativity that is needed in Greece today'.
The second edition of METAXA 7 STARS by LOVEGREECE will be available as of April 2018, exclusively in Greek & Cypriot Duty Free Shops, among which Athens, Heraklion, Rhodes, Thessaloniki & Larnaca.
ABOUT THE HOUSE OF METAXA Since 1888, the House of Metaxa is on a journey to offer a one-of-a-kind amber spirit. Experience the unique taste of Samos Muscat wines, aged wine distillates and Mediterranean botanicals for an intense smoothness. Discover more on www.metaxa.com ABOUT METAXA 7 STARS METAXA 7 Stars' fruity and generous character is best explored neat, on ice or in cocktails.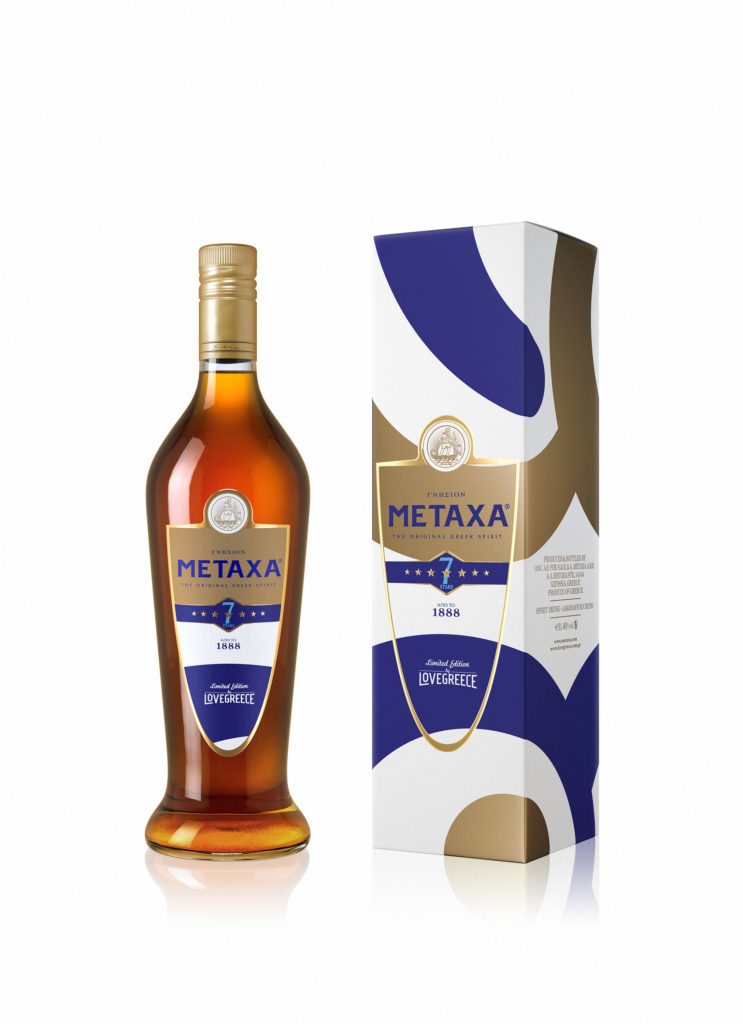 Metaxa by Lovegreece Limited Edition Vol.1 / 2016